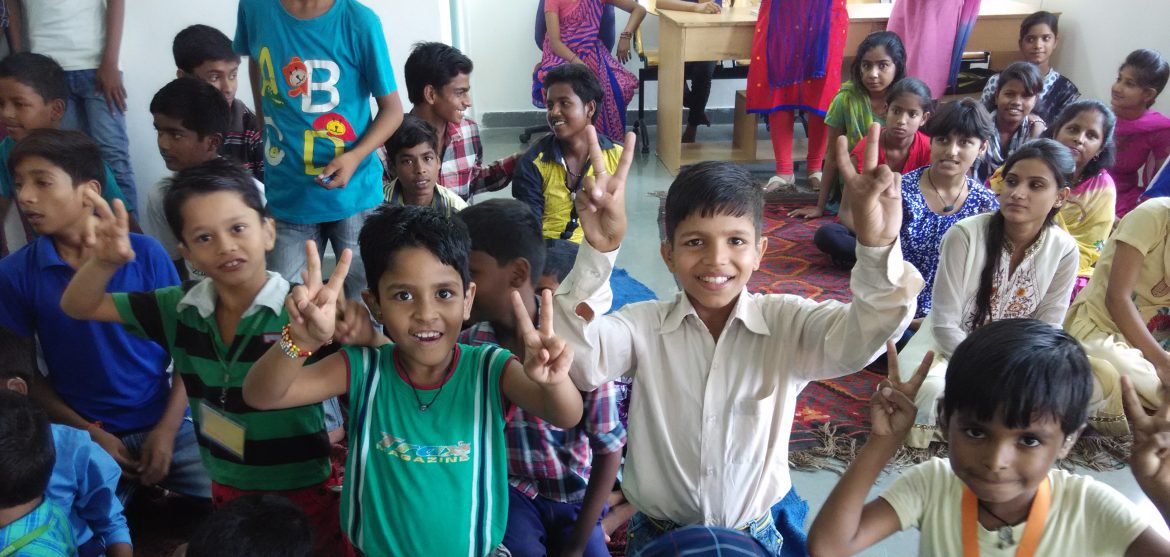 The Lepra India Trust team is committed to provide quality education and training to its students in a safe, clean, friendly and happy environment. Our 4 storey building is bright and airy, with emphasis on constant cleanliness, hygiene and discipline.
The Lepra India Trust building which contains class rooms, two computer labs, a beauty parlour, a sewing department, sound-proof rooms for Speech Therapy and an outdoor/indoor stage to host various events. The Trust also has a well-equipped library, which has the latest educational aids, journals and books to cultivate the habit of reading among children. Besides focusing on studies, our dedicated team of teachers and volunteers also work towards creative development, by providing soft skills in theatre, arts and crafts.
Annually, we educate approximately 120 students under various skill courses in a nurturing space. Our Hearing Impaired children are provided a hot mid-day meal, prepared in-house.
Since we opened our doors in 2006, we have treated approximately 35,000 leprosy patients through the Missionaries of Charity home in Seemapuri, including health camps at Lodhi Road and Majnu ka Tila, trained over 1000 youth in our institute, and provided educational intervention to over 100 hearing impaired children.