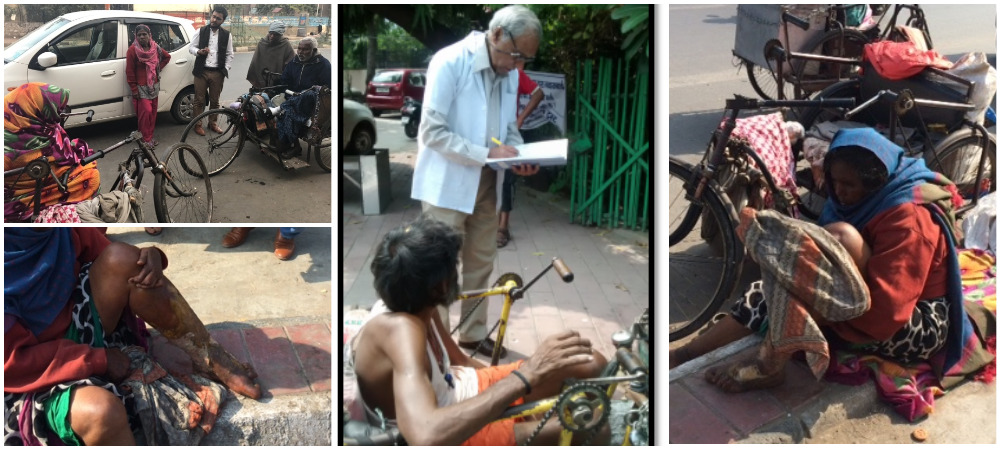 The mere mention of leprosy continues to evoke fear and dread among people across the board. Society is unwilling to comprehend the adversities suffered by leprosy patients and their multipronged problems which are medical, social and psychological.
Although in 2005 leprosy was declared to be formally eliminated as a public health problem, India continues to bear a high burden of disease, accounting close to 58% of cases worldwide. Inspite of having achieved leprosy elimination as a public health problem, (0.67 new case per 10,000 population), a total of 135,485 new cases were detected in 2018 (according to the Central Leprosy Division of the Health Ministry).
Inspired by Saint Teresa's work, we began field work in the late nineties by assisting the Missionaries of Charity in East Delhi in their work of treating and rehabilitating leprosy patients. Our formal outreach program began in 2006.
Today our major activities and highlights are as follows:
Provide a broad range of treatment to outdoor and indoor patients including reconstructive surgery by the dedicated Dr. S. Chadha at the Missionaries of Charity home at Seema puri, East Delhi.
Medical examination and treatment on the streets of New Delhi posh Lodhi Road environs by organising health camps from our mobile van with our doctor and helper once a week. TLIT also organized health camps for leprosy affected families weekly at Majnu Ka Tila, North Delhi. The TLIT acknowledges the invaluable dedication rendered by the late Dr. M Saha who passed away on 8th January, 2020.